Kenya to Vic Falls
Booking Dates
07/02/2023 through 11/28/2024
Travel Dates
07/02/2023 through 12/01/2024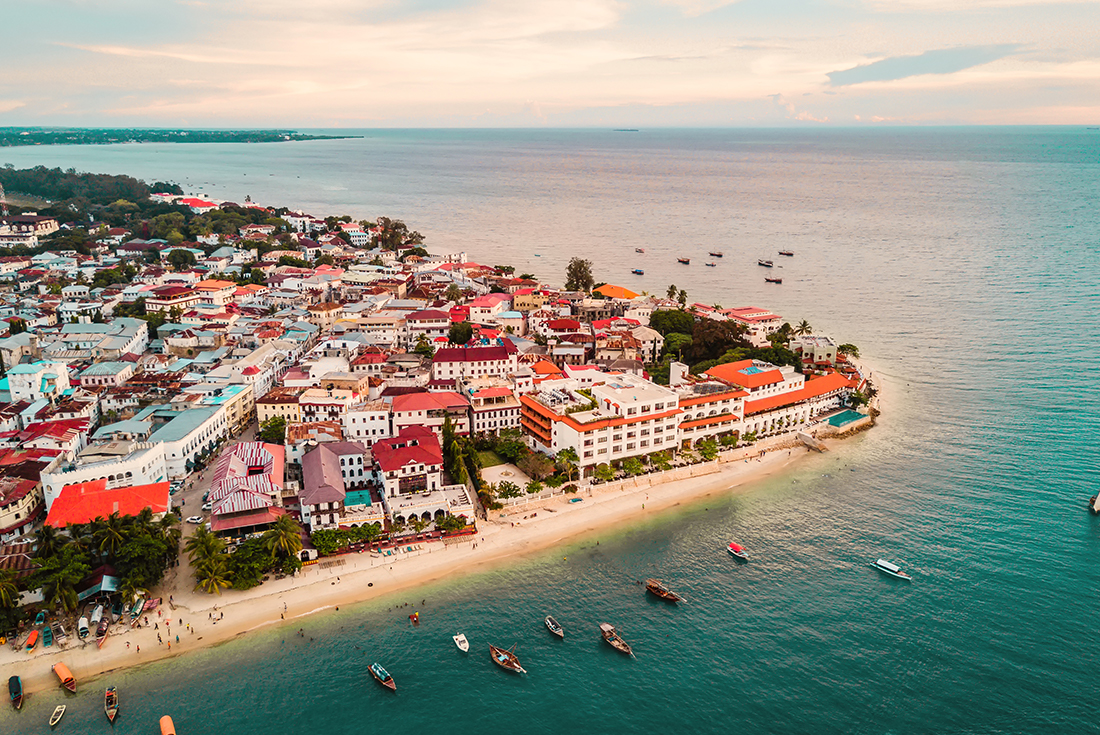 Kenya to Vic Falls

Head on an action-packed adventure direct to East Africa's biggest and best. Spend 27 unforgettable days spotting the Big Five in the vast plains of the Serengeti and deep in the Ngorongoro Crater, hiking the lush Usambara Mountains in search of the longest horizons, and lolling about Zanzibar's pristine beaches, fragrant spice plantations and historic Stone Town. You'll be accompanied by a crew of a local leader, driver and cook, on hand to offer their recommendations and make your overland journey a whole lot easier. And with a handful of likeminded travellers joining you each step of the way, your Lonely Planet Experience through Kenya, Malawi, Tanzania, Zambia and Zimbabwe is sure to be pretty memorable, if you ask us.

Activities
Ngorongoro Crater – 4×4 Game Drive
Serengeti National Park – 4×4 Game Drive
Serengeti National Park – 4×4 Game Drive
Serengeti National Park – 4×4 Game Drive
Mto Wa Mbu – Village walk & local dinner
Irente – Lushoto hike
Irente – Local lunch
Mikumi National Park – 4×4 Game Drive
South Luangwa National Park – 4×4 Dawn Game Drive
South Luangwa National Park – 4×4 Afternoon Game Drive
South Luangwa – Jewellery workshop Project
Masvingo – Great Zimbabwe Ruins guided visit
Highlights
Embark on an unforgettable safari across the floor of the Ngorongoro Crater in an open-roof vehicle with your small group for a chance to see the endangered black rhinoceros in full view.
Chill out on the northern beaches of Zanzibar enjoying white sand and sparkling blue sea of the Indian Ocean, perhaps taking up the chance to visit the island's famed spice plantations.
Discover the magic of South Luangwa National Park on a morning safari game drive. This park is a highly concentrated arena of noble African beasts and exotic wildflowers.
Get a chance to explore the largest ruins in sub-Saharan Africa – the World Heritage-listed Great Zimbabwe, thought to be the former palace of an ancient monarch.
Discover the history and heritage of local communities – including the San People – with guided cultural walks and a knowledgeable local leader to provide insights.
| Day | Description | View All |
| --- | --- | --- |
| Day 1 | Nairobi | Details |
| Day 2 | Mto wa Mbu | Details |
| Day 3 | Ngorongoro Crater / Serengeti National Park | Details |
| Day 4 | Serengeti National Park | Details |
| Day 5 | Serengeti National Park / Mto wa Mbu | Details |
| Day 6 | Usambara Mountains | Details |
| Day 7 | Usambara Mountains | Details |
| Day 8 | Dar es Salaam | Details |
| Day 9 | Stone Town | Details |
| Day 10 | Zanzibar Northern Beaches | Details |
| Day 11 | Zanzibar Northern Beaches | Details |
| Day 12 | Stone Town | Details |
| Day 13 | Mikumi National Park | Details |
| Day 14 | Iringa | Details |
| Day 15 | Chitimba | Details |
| Day 16 | Lake Malawi | Details |
| Day 17 | Lake Malawi | Details |
| Day 18 | South Luangwa National Park | Details |
| Day 19 | South Luangwa National Park | Details |
| Day 20 | Petauke | Details |
| Day 21 | Lusaka | Details |
| Day 22 | Harare | Details |
| Day 23 | Great Zimbabwe Ruins / Masvingo | Details |
| Day 24 | Bulawayo | Details |
| Day 25 | Bulawayo | Details |
| Day 26 | Victoria Falls | Details |
| Day 27 | Victoria Falls | Details |